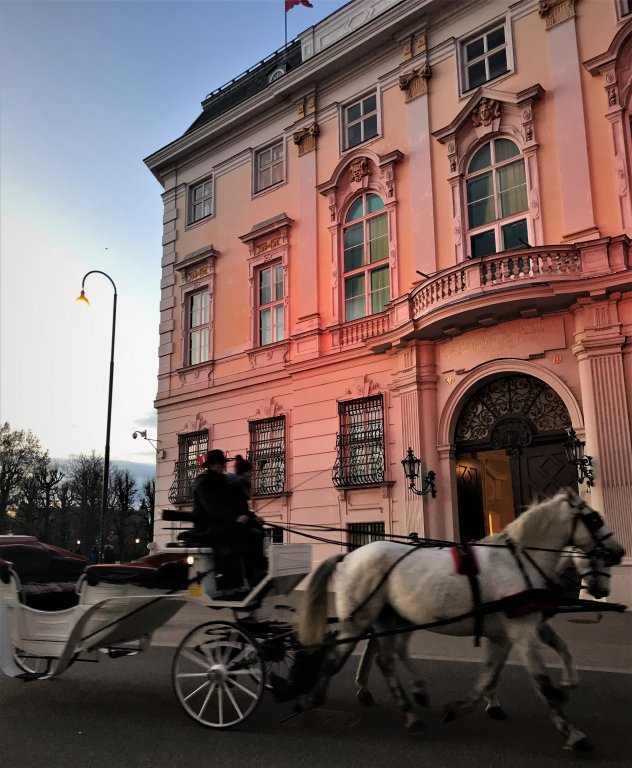 As a student of ITS class, I was given the assignment to write a report on a specific topic. I decided to write about a trip to Vienna in my first year in Gimnazija Jesenice. The report presents the purpose of the trip, all the activities, its organisation and the opinion of students.
The purpose of the trip
Every year each student has to collect a certain number of extra-curricular activities. One of the given options to choose from was a trip to Vienna, which we were able to register for a few months beforehand. The trip was organized by Alpetour for around 50 students, a few accompanying teachers, and a tour guide. The price for a 2-day trip was approximately 200 Euros.
Activities in Vienna
After a four-and-a-half-hour trip, we arrived in Vienna around 9 am. On the first day, we visited Schönbrunn Palace, Vienna's city hall, Gloriette, Sisi Museum, and an amazing Christmas market. We enjoyed Vienna sightseeing bus tour.  In the evening there was  free time which we spent in the city center. The Youth hostel accommodation was near the busy center.
The next day we left shortly after breakfast to see the Hundertwasser house, the Opera House, Danube Tower. We walked through the old part of the town as well as the new. After spending the evening on the Christmas market buying souvenirs and drinking hot tea, we set off for Jesenice.
Students' responses
As there were not many students on this trip many of us became better acquainted with each other and built tighter bonds. Despite the fact that some students complained about being exhausted from too many details, the majority were glad to learn about the unique history of Vienna.
Conclusion:
All in all, the trip was an educational and amazing experience. With good food, nice company, and caring teachers there were slight chances of not having a good time. I would strongly recommend it to all students who love travelling.
Neža Jan
(Visited 71 times, 1 visits today)